I'm one of those people that you will find spending hours in bookstores just reading books and magazine. Its not because I love reading at the book store. Actually, I find it rather annoying but books are expensive so I go and read books there… for free (don't judge).  So on Monday during one of my reading sessions, I came across the book Blog, Inc. and really wanted to read it cover to cover. However, I didn't want to buy it because it wasn't in the budget. So I checked the local library and they had a copy.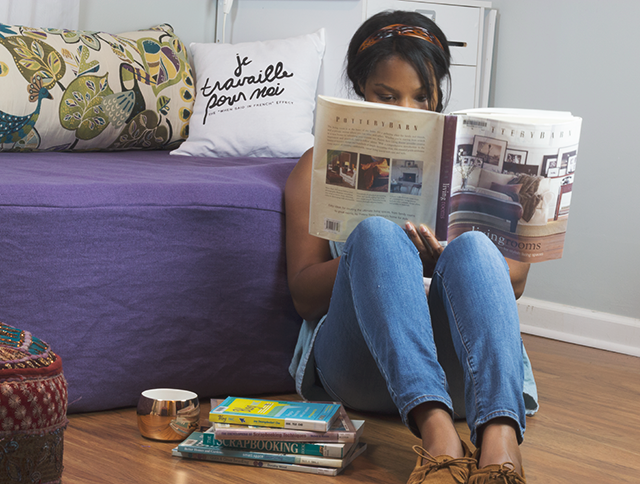 I'll be honest… the last time I went to the public library was my freshman year of college (so a little over a decade ago). Things have changed so much. First, they had up-to-date books. When did that happen? This is clearly not the library of my childhood. You know, the old library that only had the classics. Second, I found a book from Pottery Barn and an entire section dedicated to home decor and crafting. WHAT!!!! Long story short… I came for one book and left with 6. And best of all, I get to read them in the comfort of my home. I'm all smiles over here.
My Challenge To You
We grow as we learn. So head to your local library and check out a book on a subject you would like to know more about.