The Power Of Transformation
I love a good transformation. In life, behaviors, and even in crafting.
When we transform ourselves and the things around us for the better, we make the world a more creative place to live.
So a couple of weeks ago I came across this lovely snake plant. Beautiful isn't it 🙂 However, the plastic grower's container was not. And if you've shopped for planters before then you know they don't come cheap.
So I decided to take a plain ole wastebasket (only $4 from Ross) and turn it into a fabulous planter.
Just like this wastebasket, you can transform your lives from drab to fab if you put forth effort and weave a pattern of focus, action, and mindfulness.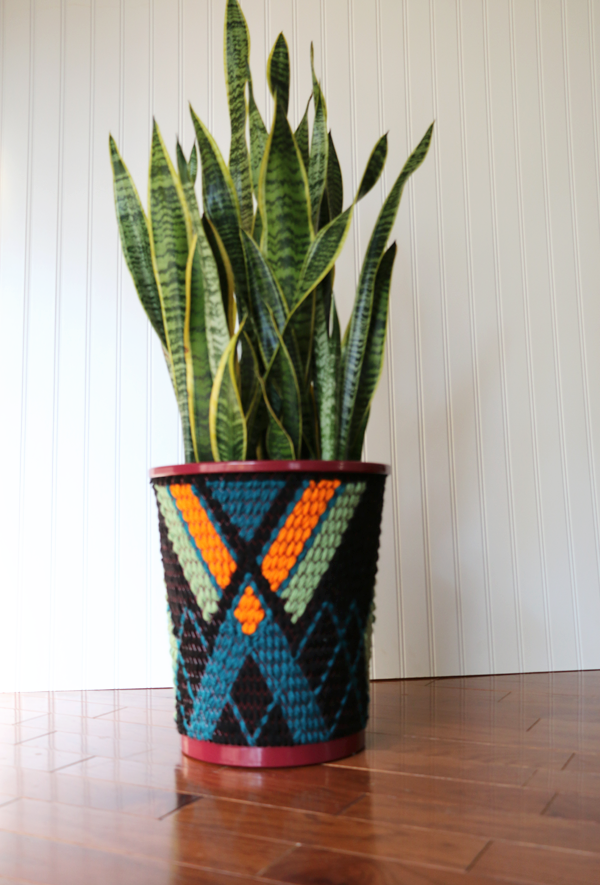 Waste Basket Craft Project
Here is what I used: wastebasket // yarn // tape // scissors
And here is how I did it: 1// gather 4 strings of yarn together and tie a knot at the end 2// wrap a small amount of tape on the other end of the yarn to make weaving easier 3// weave the yarn between the wire grids of the wastebasket until desired pattern is completed 4// line the wastebasket with a plastic liner or trash bag to prevent leaking 5// insert your plant & you're done!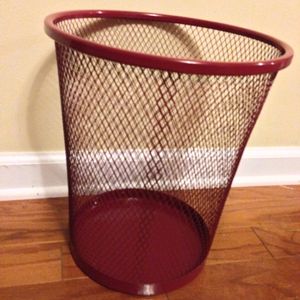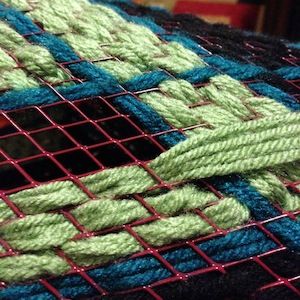 In case you're wondering how long this took… about 10 hours over 2/3 days. I know this sounds like a lot of work but it is a very relaxing project to do.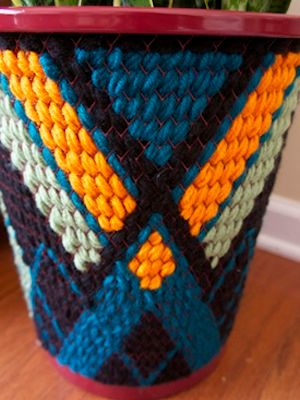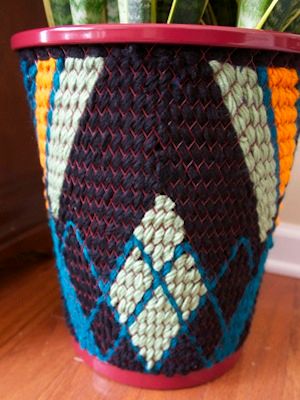 Tips:
1// don't over think it… this just a series of colored lines and there is no right or wrong way of doing it. Think of it as active mediation and go with the flow.
2// four strings was the magic number to give it a full look and it prevented the string from twisting.