A Mini Mandala
Meet the Painted Peacock, she is a vibrant little bird, isn't she. My inspiration for this mini mandala came form the movie Pride & Prejudice. There is a scene where Lizzy refers to Mr. Bingley's group as painted peacocks. I don't know why this stood out to me but it did. And since, it would be weird to call someone I know a peacock, I gave the name to this mini mandala because it is beautiful just like the bird.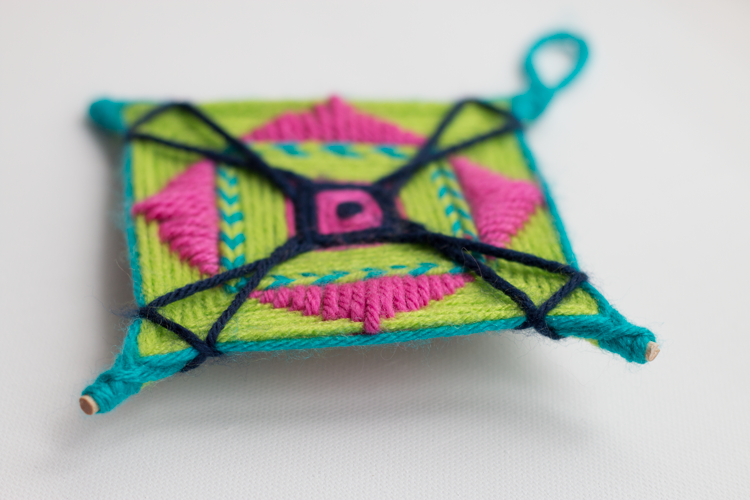 Bold Colors & Hand Embroidery
This 6-inch mini features bold intertwining colors of navy blue, peacock blue, hot pink, and lime green. In addition to bold colors, the painted peacock features embroidery throughout its design to add visual interest.
Buy it now and bring the bold colors of The Painted Peacock into your home or office.