Singing…Lay your head… on my pillow in my Al Green voice. Okay I'll stop but speaking of pillows to lay on… check out this awesome pillow cover I made. Love it! I'm one of those people that love throw pillows. To me a sitting area or bed isn't inviting if it doesn't have a couple of pillows on it. The best part is that pillow covers are super easy to make or you can just buy a solid color pillow then add your graphic.
My Challenge To You
Today's mindfulness craft challenge is to add an iron on symbol or quote to a throw pillow. Throw pillows are inviting so after you finish your pillow, I want you to think of all the wonderful emotions, people, and things you would like to invite into your life.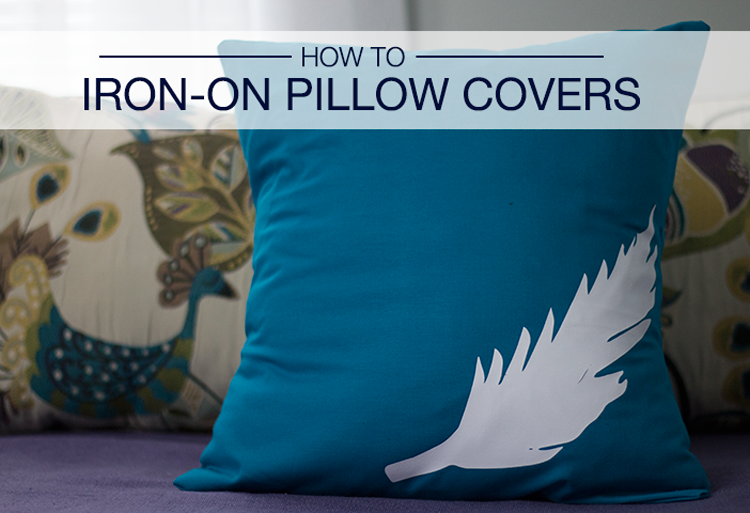 Materials Used:
fabric | sewing machine & thread  | iron-on vinyl (Cricut Brand) | Cricut Explore
So first thing first, the pillow, you can buy it or do like I did and DIY it. Then I cut on the feather design using my Cricut Explore machine. If you don't have a Cricut Machine you can totally cut out you design using a pair of scissors or an X-acto knife. Next, I secured the design to the pillow using a very hot iron. And that is it. Easy, right?