Hi guys. It is reveal day for the gallery wall I've been putting together. Yay! It's been fun collecting and making items for the wall. And I'm really excited about the video today. So watch and enjoy.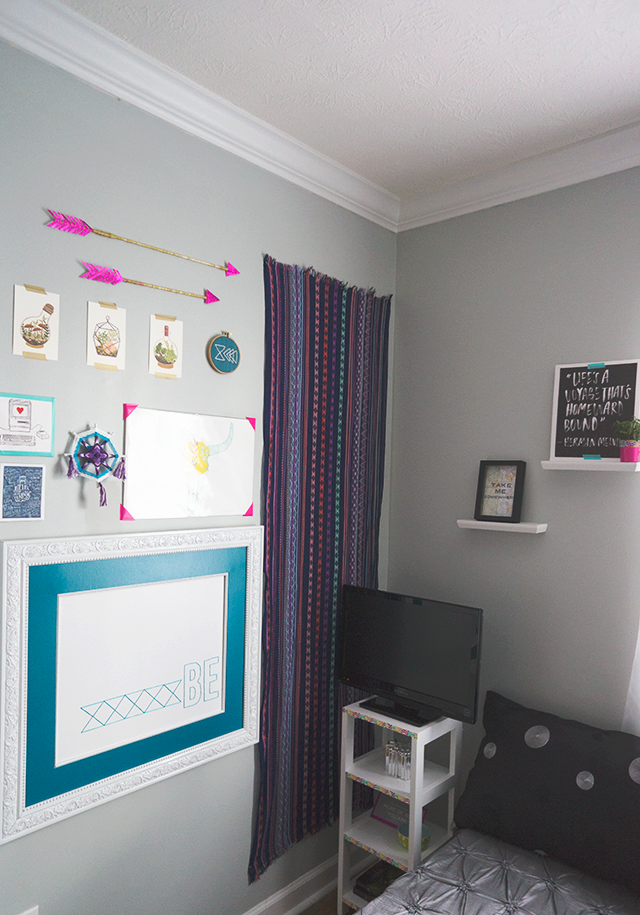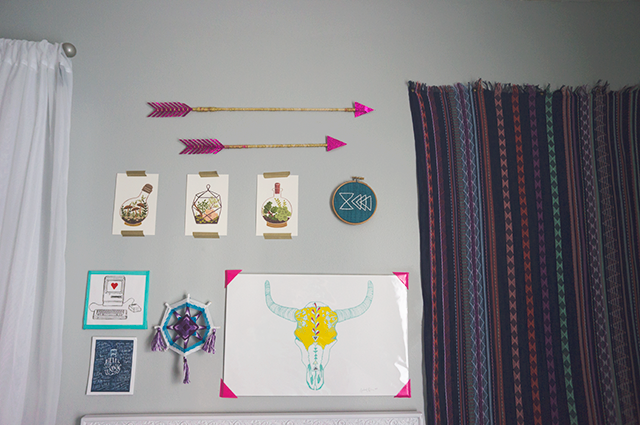 Arrow: DIY project  //  Terrarium Postcards:
Quill & Fox
  //  Embroidery Hoop Art:
DIY project
Magazine Print Art:
DIY project
 //  Yarn Mandala: DIY project  //  Botanical Buffalo Skull Print:
Native Bear
Be Art Print:
DIY project
 //  Jacquard Striped Scarf:
American Eagle
Tips for styling a gallery wall
1. Pick out items to display that capture your unique style. 
My taste is very eclectic so whenever I'm decorating or styling I use whatever that is catching my eye at the time. However, if this is not your style, use pieces that have a similar theme or the same colors. For example, a collection of black & white photo will look amazing on almost any color wall.
2. Make a framework
Trace the shape of your items onto craft paper to help visualize the placement for your gallery. This will also prevent you from having to make multiple nail holes and reduce damage to your wall.
3. Use different mounting materials
Since this is in my craft room I wanted to keep the mood fun and informal. Therefore, I used mounting materials such as washi tape, decorative nail heads, and duct tape cut into triangles. I also used removal mounting squares for some of my pieces. This is a great option if your lease or rental agreement doesn't allow nailing into the wall.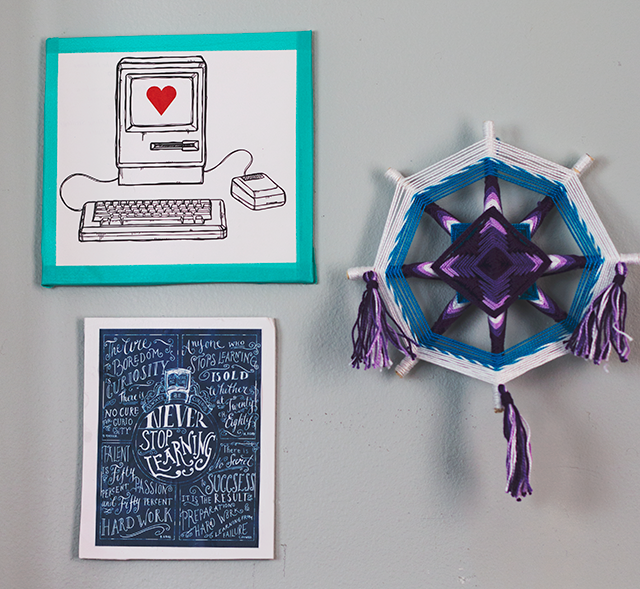 4. Bring in different textures
Mixing textures increases the visual interest of a gallery wall. For instance, the paper of the postcard (card stock) has a different texture than the magazine art (smooth gloss). Also, the yarn mandala, hoop art, and scarf brings in a different types of  texture.