I've been actively trying to add some color in our home. And this weekend a little pop of color found its way into our entryway. I started by spraying the lamp down with spray paint. I love this color so much. It's the same color I painted my gran's bar cart and the side table I made.
For the lampshade I simply removed the cloth then wrapped the frame with multi-colored silk yarn. I love all the colors of the yarn.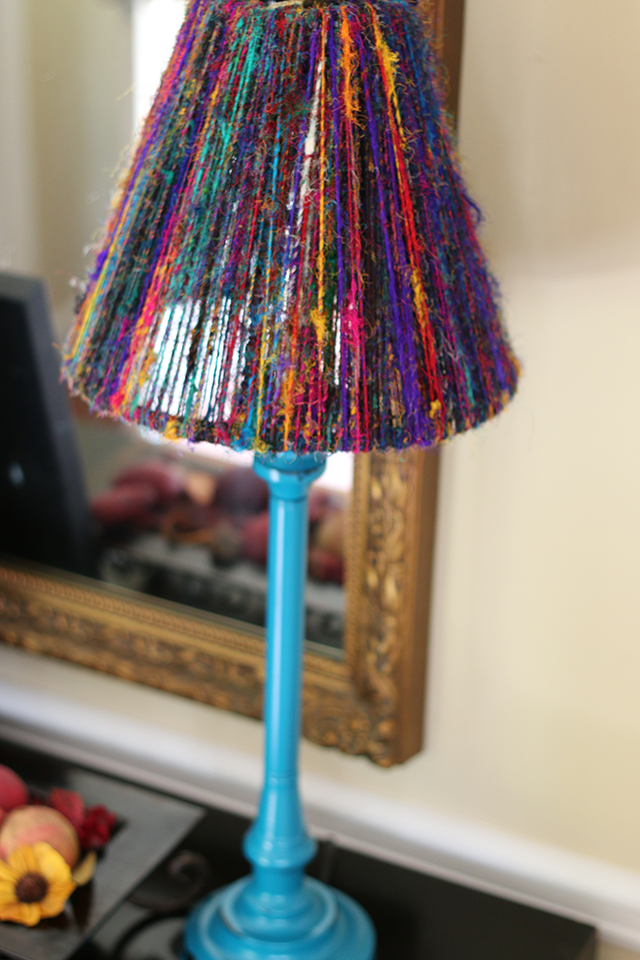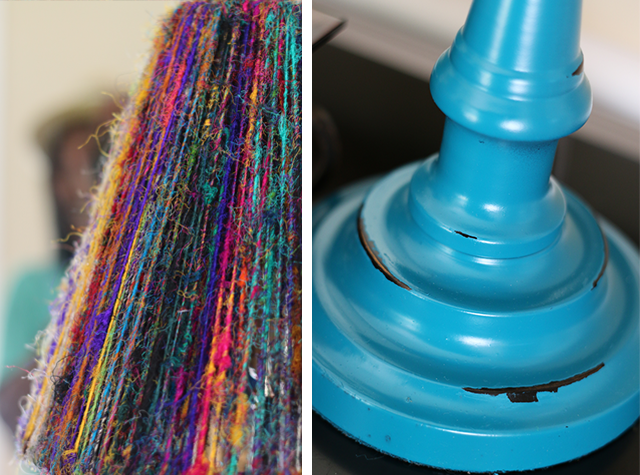 Lastly, I added a tray of potpourri, a candle, and a plant (P.S. That planter is really a paint can…post coming soon on how I made it).  Oh and I almost forgot about the "framed art" which is really textured scrapbook paper.