Hi guys and happy Monday! This weekend I made this cute little glitter jar. I know… so what. There is nothing new about glitter on a jar. But what if I told you this was no mess glitter jars (insert awe here). And by no mess, I mean no cleaning up glitter. Which can be a pain in the you know what. So stick around and check it out.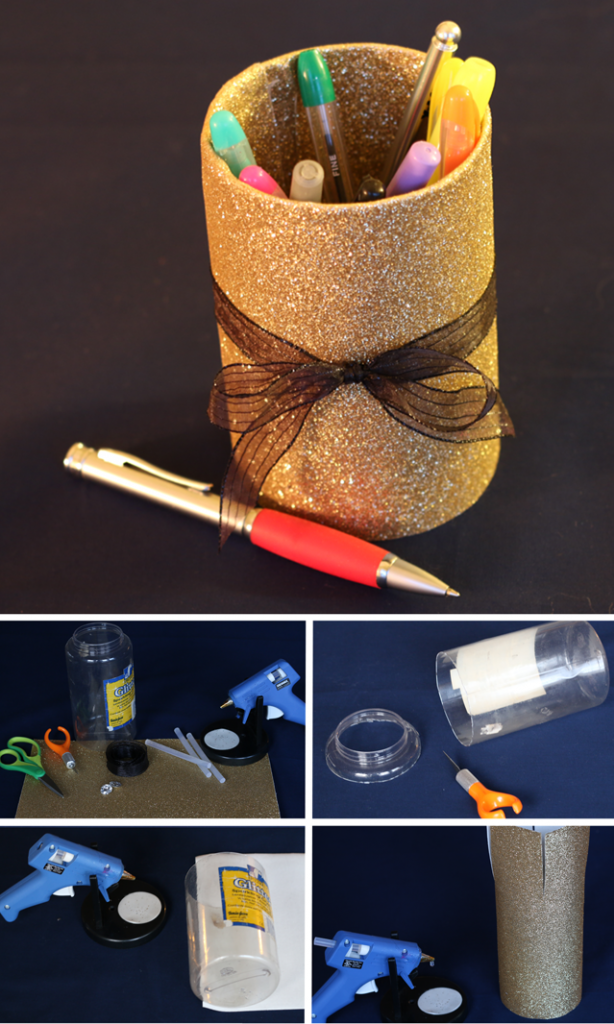 You will need: Glitter fabric sheets (1.49 for hobby lobby) jar low temp glue gun & glue sticks scissors razor blade ribbon What you will do: Cut the jar using the razor Glue on the fabric Cut slits into fabric then fold the fabric into the jar. Add ribbon and/or embellishment… now you're done.
So what do you think? I just love a no mess project. These also make excellence planters.