Hi guys!
White candles are probably the most inexpensive thing to come by. And lets face it they can be used almost any where in the home, at weddings and special events, in the office, the list goes on. However, sometimes that plain white candle starts begging for an extra pop.
Here is what I used…
~ white candle                       ~ burlap
~ beads                                  ~ charm
~ 1 jump ring                         ~ wire
~ glue gun (low temp)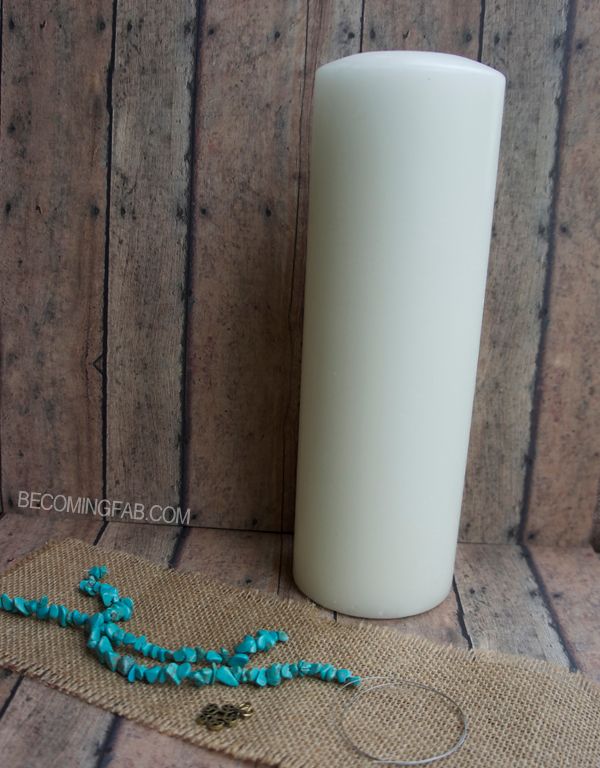 All I did was glue the burlap onto to candle using a glue gun. String the beads and charm on the wire. And thats it! The whole process took less than 10 minutes.
I'm using this in my home… but it would look beautiful as a table centerpiece surrounded by blue and/or white hydrangeas.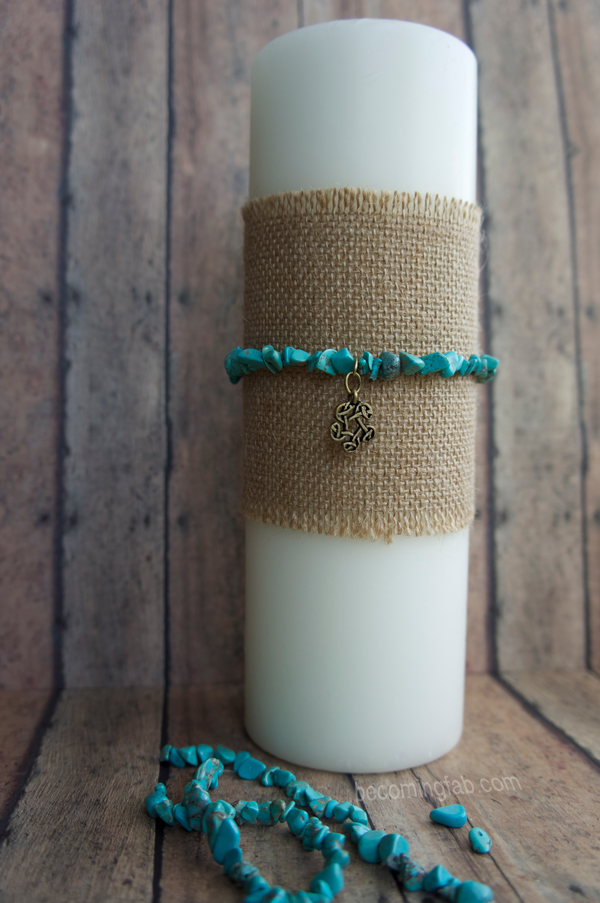 So what do you think? If you love go ahead and "pin it"
What upgrades have you been making around your home or office?